tiffany & jaxon
wheeler historic farm – salt lake city, utah engagement photographer
braving the winter engagement scene
I absolutely loved, loved, LOVED being this couple's Utah engagement photographer! Tiffany and Jaxon are both so individually funny, and even funnier together. It was important for me as I was shooting their engagement session that I let their bright personalities shine through.
A lot of the final photos actually came from candid moments when Tiffany and Jaxon were just laughing with (or at) each other and just enjoying the moment.
Don't let their outfits fool you. It was below freezing when we shot the session. I was bundled up from head to toe. Layers of clothing, winter coat, boots, hats—even with gloves on, I still couldn't feel my fingers. Yet, this dynamic duo somehow managed to brave the freezing temperature, only starting to get somewhat cold near the end of the two-hour session. Superhumans.
There are two ways to go the ring shot: ring alone, and ring on bride's finger. Shoot both if possible. It can be as simple as just making sure the ring is exposed.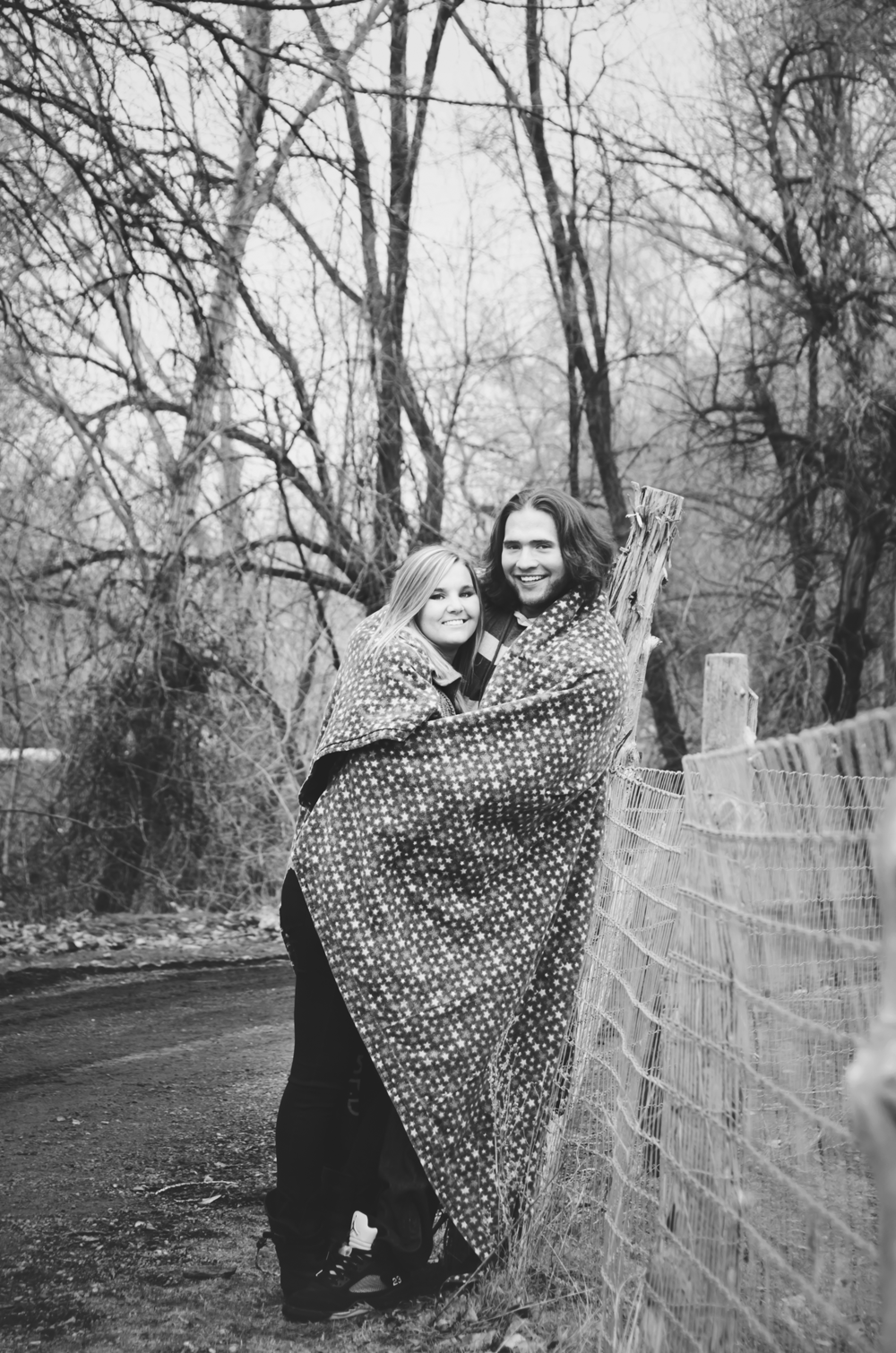 A photograph is like a recipe memory the finished dish.- Carrie Latet