dulce
antelope island – syracuse, utah maternity photographer
expecting to expect
I absolutely loved this maternity session. Mama-to-be is drop dead gorgeous, and her belly is pretty adorable as well. Pregnancy definitely treated her well. Dulce absolutely glowed during the session and I think it definitely shows. This had less to do with my photography skills and more to do with the pure joy on her face.
Usually during maternity sessions—or any session, for that matter—I would much prefer my models to not be breathing in smog from rowdy teenagers in RVs. But we, unfortunately, didn't have the luxury to oppose, and the session needed to go on. Luckily for us, as terrible as it smelled, smog makes great fog-effect in photos. And then there was the issue of the thousands of mosquito. But Dulce was such a sport and powered through.
More often than not, new mothers come to maternity sessions afraid to actually show some skin. While there is absolutely nothing wrong with covering, I think those who are pregnant should be so proud to show off their bare bellies. You probably take photos of your bare belly in front of the mirror for social media, why be shy in front of a professional camera? Showing skin during a professional shoot doesn't always automatically associate with sultry … especially if it's to show off a beautiful baby-t0-be.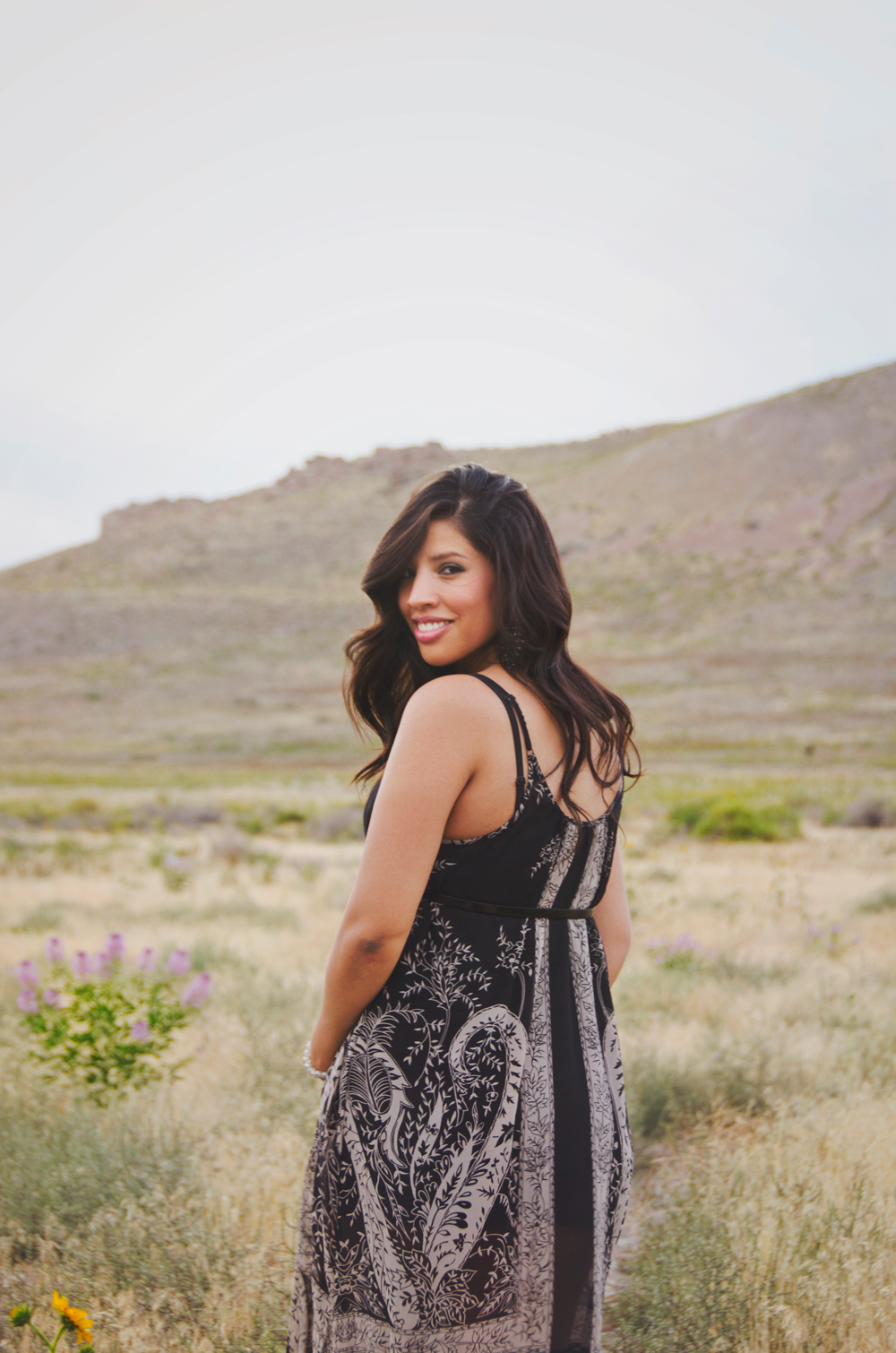 Shout out to all the darling outfits worn throughout this maternity session. Each one perfectly showcased Dulce's beautiful belly. And major props for wearing heels. It was only for a brief second so we could get some height, but my heart was literally on edge the entire second! I was definitely more nervous than both Dulce and her husband.
Don't shoot what it looks like. Shoot what it feels like.- David Alan Harvey